As there are tons of cafe around in Melbourne and nearly all of them are pretty good. Oh well, I found there are some decents one that is worth to recommend and here are my personal top 10 cafe in Melbourne to visit when I was there last year Sept 2015.
Industrial Beans at Fitztroy
My all time favorite is Industrial Beans, not only they are being nominated as one of the best from interior to food as they have seasonal menu changes and their single origin is perfect. One of the best to hunt for brunch and do prepare to queue.
Location:
Industry Beans Cafe
3/62 Rose Street
FITZROY, VIC, 3065
(you can take tram 96 heading to East Brunswick that they do pass thru Fitzroy)
+61 3 9417 1034
Monday-Friday
7AM-4PM
Weekends
8AM-4PM
We don't accept bookings but walk on in and we'll get you seated.
2. Hortus x Seven Seeds
Location:
Hortus x Seven Seeds
131–141 Harbour Esplanade, Docklands
Phone:+61 3 9347 8664
Operating Hours: Daily 7:00 AM – 4:00 PM
3. Mork Chocolate Brew House at North Melbourne
For local chocolate, then I think you would not want to miss out this place. Newly establish that have gain attractions from many chocolate lovers. Worth to give it a try.
Location:
Mörk Chocolate Brew House
150 Errol St, North Melbourne VIC 3051, Australia
Phone:+61 3 9328 1386
Operating Hours:
Tue to Sat 8am–5pm
Sun 9am–5pm
morkchocolate.com.au
4. Dukes Coffee Roasters at Ross House
Well know by many office people around this area where you will encounter a long queue till outside just to do a take away coffee. Their coffee is robust in flavour where will suits heavy palate.
Location:
Dukes at ross house
247 Flinders Lane, Melbourne VIC 3000
Operation hours:
Mon – Fri: 7am to 4:30pm
Sat: 9am to 5pm
Tel: +61 3 9417 5578
5. Market Lane Coffee at Queen Victoria Market
I was told by many of my friends to try out this coffee. Strong in character that certainly suits Asian taste bud, where aroma of it is strong yet not acidic.
Location:
Market Lane Coffee @ Therry Street
109-111 Therry Street
Melbourne
Opening Hours
Sun 8:00 am – 5:00 pm
Fri to Sat 7:00 am – 5:00 pm
Mon to Thu 7:00 am – 3:00 pm
6. Chez Dre at South Melbourne
Well known for both their patisserie, coffee and brunch
Rear of 285-287 Coventry Street
South Melbourne 3205
Phone:03 9690 2688
Email:[email protected]
7. Lux Bite
This is another rising star last year after Chef Bernard Chu whom is also a Malaysian appeared as one of a guest chef in Masterchef Australia 2015. His desserts are awesome.
Location:
LuxBite
38 Toorak Road
South Yarra
8. Barry at Northcote
Accidentally discover this place and found out that they are well known for their healty series brunch. Great coffee too.
Barry
85 High St, Northcote
VIC 3070, Australia
Phone:+61 3 9481 7623
Hours: Open today · 8:00 AM – 4:30 PM
9. Three Bags Full at Abbotsford
Three Bags Full
60 Nicholson St, Abbotsford 3067
Tel: 03 9421 2732
Operating Hours:
Mon-Fri 7am-4pm
Sat-Sun 8am-4pm
10. Top Paddock, St. Ali &  Baba Budan
Lastly, I have miss out 3 of these cafe where is also highly recommended by my friends there where they serve great coffee and their interior is the killer, with rustic and classic.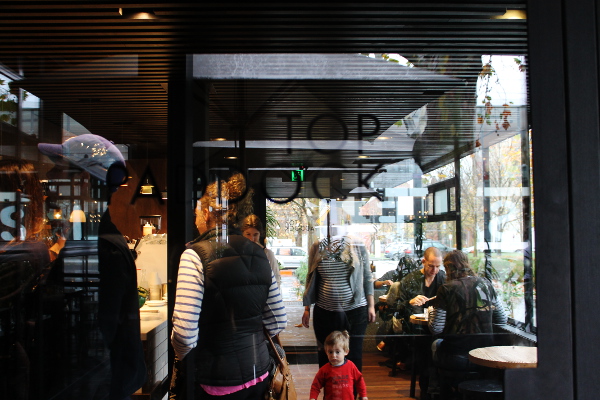 image credit to (brunchaddict.com) – Top Paddock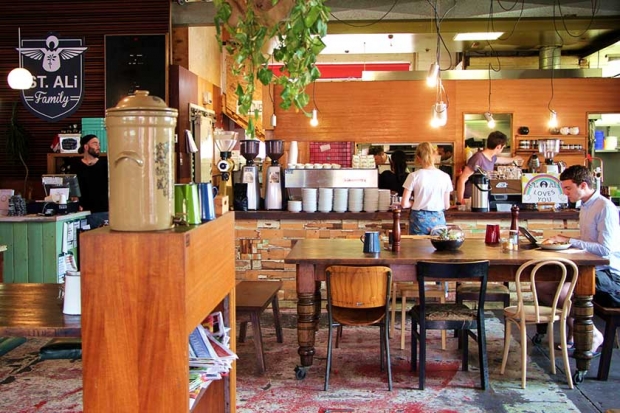 image credit to (CK Lim) – St.Ali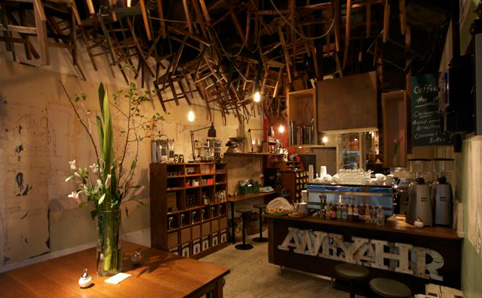 image credit to (www.au.timeout.com) – Baba Budan
Others that I have went like The Kettle Black, Seven Seeds, Sensory and a few other more, where I think its slightly overrated.