For month of Ramadan, you will see many hotels start to push out all their delicious local menu to attract all the corporation to host their company Buka Puasa at this award winning Cinnamon Coffee House that consist of Malay, Indian Chinese, Nyonya and more than 100 dishes to choose from with the theme "Aroma Semenanjung".
Usually this would be my first counter to start off with. Their Italian range.
Servings of local delicacy such as Nasi Pelangi, Daging Kulai, Ayam Percik, Burung Puyh goren Berempah, Ikan Patin Masak Tempayak and other classic such as Bubur Lambk, Mee Udang and others are all available in their counters.
 Love their Japanese Counter. ..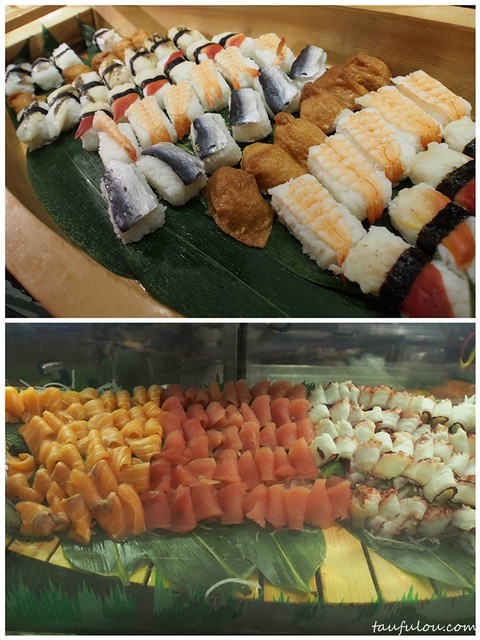 This round is pretty unique as they have this huge wok place on selected spot that serve Sop Ekor PEdas, Kambing Berempah and its really really good. A must have when you do come here and dine. hunt for this Wok area.
Buffet here never dissapoint for the past 3 years and For such a great buffet and I think this year they are price quite low as only RM 128++ and RM 64++ for kids, from 28th June – 27th July.
For reservation please call 603-7681 1157
Location:
One World Hotel, PJ