Tiger WooHoo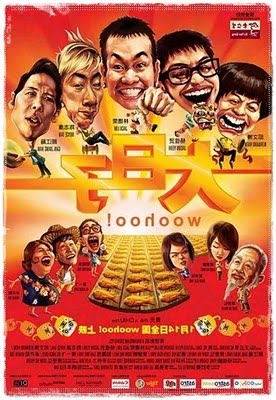 This movie had been a hit in local movie industry. After a few movie premier and I have heard and read
alot
of good review about this movie not until recently I manage to watch it. 2 weeks after the movie was release, its still enjoying full house or 80% tickets sold. As far as I could say, after watching this movie, I am proud of our local Chinese movie at last got its very own quality and story plot. Although its kinda predictable in the movie yet its just a great movie. I love the cinematography way how they shoot it, from that
lens
had
portray
out
alot
of great shots and scenes that can makes you feel all the moments or maybe its because local movie and what they say is we have walk through it before.
This movie is talks on our local culture, social values and family where Ah
Beng
got fired, and the neighbour keep showing off how great there were and then they found a local employment up in
Kelantan
for a Tiger Dance. This where the whole story begins. A few moments of tears yet adding in laughter is a great medicine to make people laugh back.
Laughter comes with the mixing of local
dialects
, of
Hokkien
, Cantonese, Mandarin and Hakka (if I am not mistaken) and all the cast are from
Astro
My.FM Deejays. Thumbs up from me for a local production. Looking forward for more. A
Recommended
show from me.
— Tik Ching, Pass, Stamped —
Overall ratings 8.5/10, Great local production, Recommended~
— The movie rated by me is by my own personal preference. Watch it at your own risk —