When Shinmapo Korean BBQ first landed in KL, I always wanted to try it out. The stumbling block was the queue with an average wait of 60 minutes. It was one of a top famous Korean BBQ in Korea. I recently visited their new outlet in The Empire Damansara.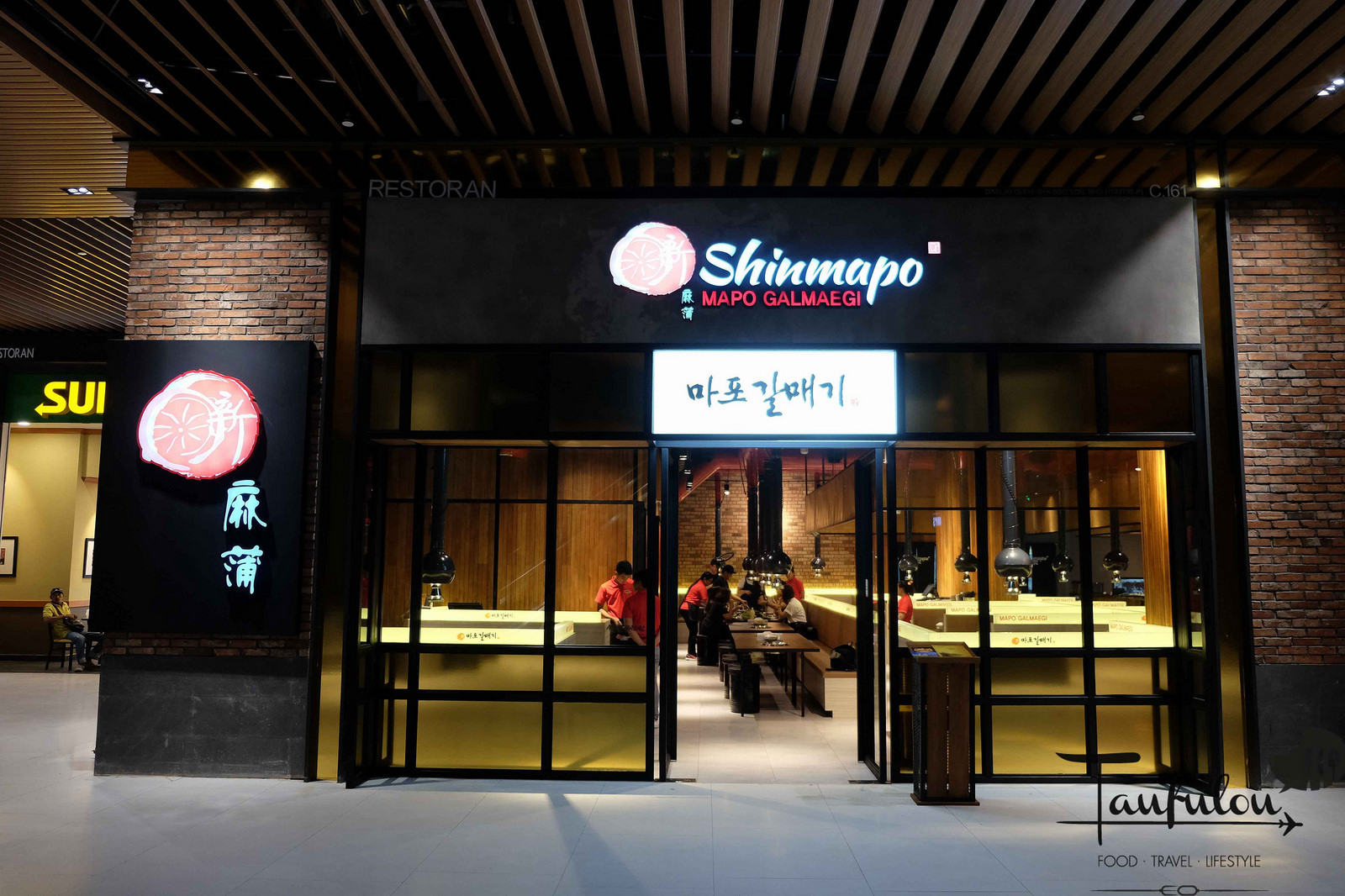 Shinmapo Korean BBQ interior
Adding in KimChi egg Crust into our pit @ RM 15
One reason that is quite well known is because they serve Galmaegisal. Galmaegisal, also known as pork skirt meat is a premium cut that's only found between the ribs and belly of the pig. The amount is not alot from a pig. Only about 200 – 250gram per pig. That's why the price might be on the slightly high side.
Just look at those pork cuts. Pretty good eh~
Egg is cook by the staff with the texture a bit crips outside and soft inside.
How can I miss out my soju bomb in my Korean BBQ meals.
This girl just enjoy her meat @freda.Foong
Need to have well balance of meat. So add on Beef Ribs. 
Sliced Beef Brisket is one of a recommended part by the waiter. So try it out.
Do not miss out their Pork Belly (200g) @ RM 31. is one of the MUST ORDER item. Well balance of pork fats and meat in between the layers.
Pork Skirt Meat is one of their signature : 200g @ RM 27
Pork Skirt  is so goood! Do order this part also.
Yum Senggggg.. . .
Slices Brisket is cook to perfection. Juicy inside out and well marinated.
How can I miss out my Spicy Squid in my Korean BBQ.
Last we had their  Volcano Fried Rice @ RM 25. Was not too bad as egg were fried not too cook that it still remain moist.
Service here is pretty good and food in here turns out to be above my expectation. If you want to enjoy some Good Korean BBQ with decent meat cut, this is definately one of the place to be.
Location:
Shinmapo Korean BBQ
The Empire City Mall
8, Jalan PJU 8/1,
Damansara Perdana, 47820 Petaling Jaya,
Selangor
Operating hours; 10am – 10pm