Last weekend was quite interesting as I head over to this event Mini River Carnival 2018, River of Life Project KL in conjunction to celebrate World Rivers Day 2018. The event is organized by Department of Irrigation and Drainage (DID) Malaysia and the Global Environment Centre (GEC) as part of river educational activities along to wider efforts to raise public awareness on the Klang River under the River of Life Project.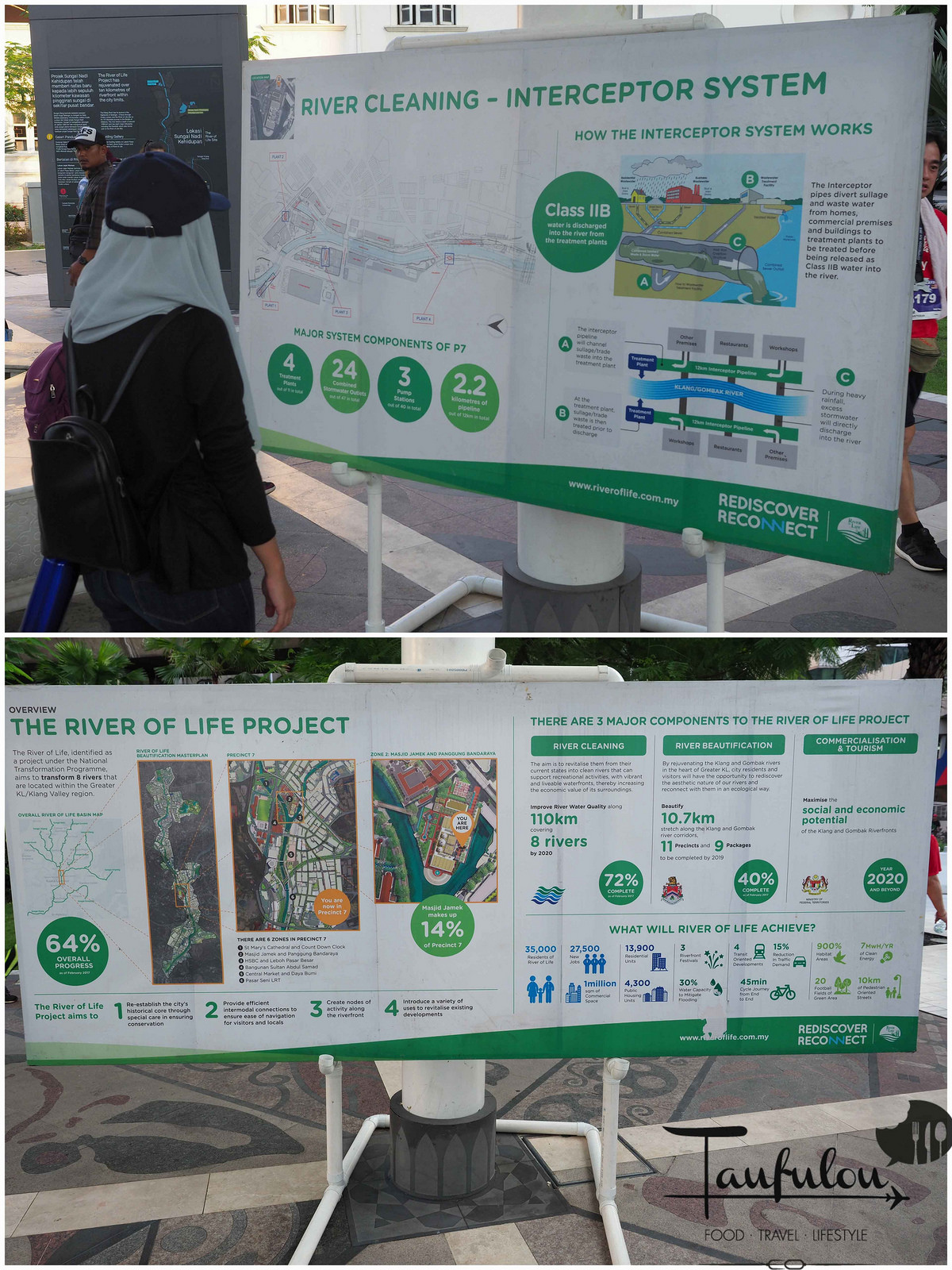 The World Rivers Day is celebrated every year on the fourth Sunday of September. Begun in 1989 in British Columbia, Canada; World Rivers Day is a day to raise public awareness and promote the preservation and conservation of rivers around the world.
I am surprise to see there are about 200 enthusiast folks that is participating into one of the main carnival attractions, River Quest. This explore-race type activity required participants to explore confluence of Klang and Gombak River by completing the tasks and answer the questions correctly to proceed to the next checkpoint.
This is their first task, as they can now download the app and upload those reported area and they will start to take action on those mention area which is quite polluted with rubbish in the river. If public can help to capture some one throwing rubbish into the river and reported it through app with pictures, the person caught will be fine.
Some volunteers helping out on the first station.
All the participants hunt for their first dirty pit to report.
Another few stations which is quite interesting as they need to solve a few task by answering questions or through the chart board. I certainly hope they can grow it bigger for this next year.
Participants checking out this new upgraded river to spot any pile of rubbish. I am impress that it is quite clean though.
To those of you have not been to this upgraded area of Masjid Jamek as part of the upgraded River of Life that I heard 2 years ago. As for now, First stage had been done, decoration walkway, water in the river had been treated and water pollution had been upgraded to better quality. With this upgraded nice side walk that you are able to jog or cycle around to see the landscape of old buildings.
the upgraded side walk
This is the side walk that fit with some information and what they hope to achieve in the next 5 years. Clear water river that other fishes is able to live in.
"The government, through DID, is currently spending RM500, 000 per month just to collect rubbish at the rubbish traps that we have in our rivers and certain drains within the River of Life project area. If everyone is aware and does not throw rubbish into rivers, such provisions can be allocated to other priorities matters," he added.
If you do come here at night, it is well light up. On and off they have a big spray of water mist from this river treated water.
There are not only activities for adults, they have also created activities for kids such as Young River Scientist Programme. Kids get to expose about the importance of rivers through fun-learning outdoor classroom. Activities for children aged 5 to 12 years were engaged with interesting mini experiments to measure good and bad river water and had fun in playing environmental themed games such as fishing for litter and jigsaw puzzle.
Kids are being thought how to segregate waste that taken out from river for recycling purpose.
End the end of the day, kids are then being entertain by clown.
This is the map of Klang River with the conditions of it.
DID river basin management division senior principal assistant director Wan Marhafidz Shah Wan Mohd Omar said "Majority of Malaysians do not know that 97% of our drinking water sources are from rivers. Our drinking water supply will be affected if our rivers are badly polluted. Under the River of Life project, the implementation of clearing and upgrading of Klang river water quality has reached over 80% but the culture of using rivers and drainage as a dumpsite can affect this initiative. Thus, implementing Public Outreach Programme such as the Mini River Carnival is hoped to raise public awareness on the importance of the river and change the public perception that river is not a dumpsite but an asset to the country."
So folks out there, please do not throw rubbish into the river as it is actually one of the main source of our drinking water. Please segregate it correctly and allow them to be recycled.