During CNY gathering, I was introduce to this place, Restaurant Soon Hock at Sungai Buloh is serving great "tai Chow" and also quite cheap in prices. We were advise to reach early before the crazy massive dinner crowd is in. Avarage waiting time here can be 30 minutes – 90 minutes and if you do not leave your table after you have finish, you will get many "cock stare" from other hungry waiting diners.
Steamed Fish 
is one of the restaurant specialty that you should not miss. I have no idea what the dish is called as all were pre-ordered by another friend. Portion was huge, fragrant and fresh.
fried creamy salted egg yolk with mantis prawn.
Their special homemade taufu.
Black Pepper Deer Meat
Their Asam Curry is awesome. Sourish, with mild spicy end. Its a dish you would not want to miss too.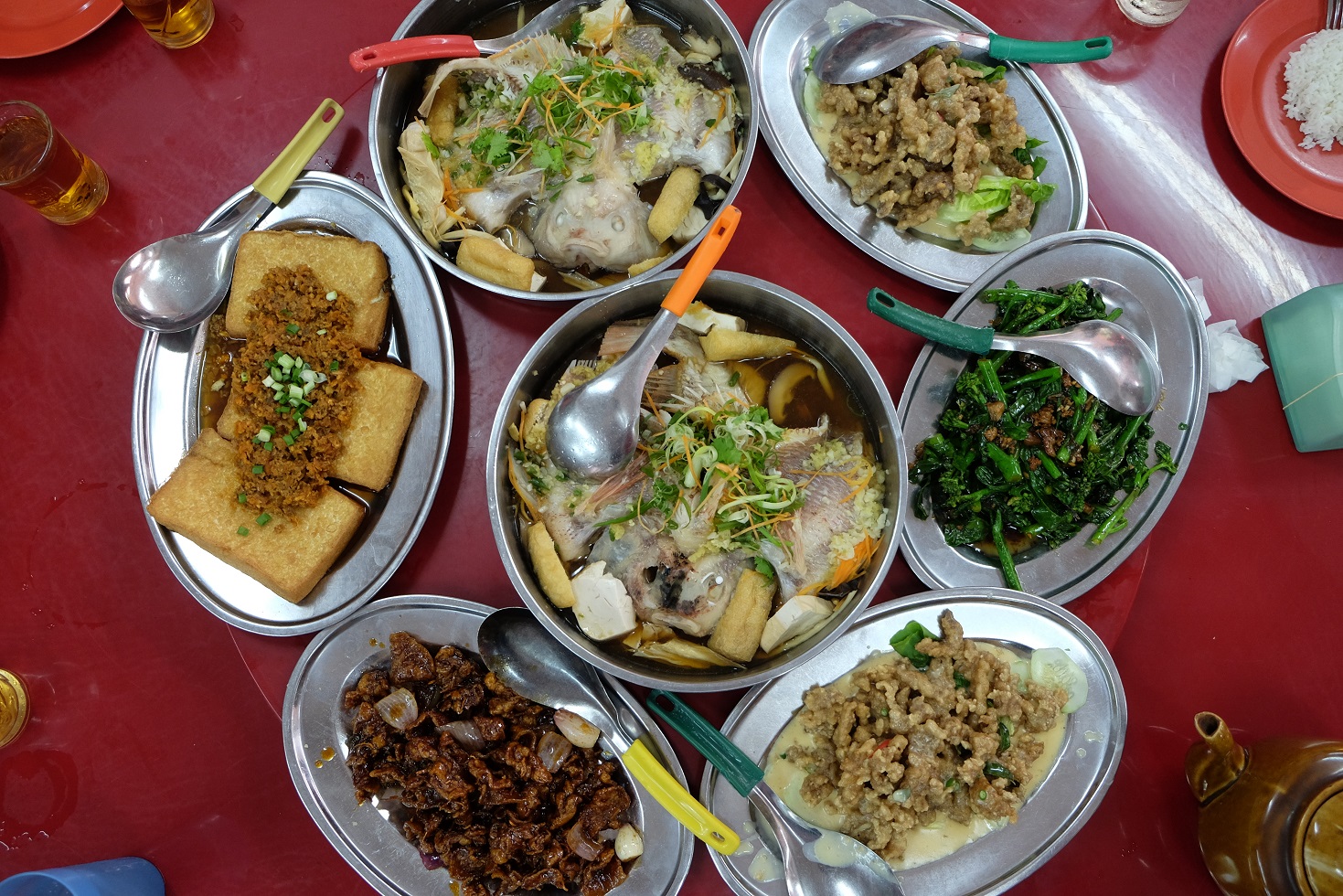 I think price is on the cheaper side as total bill was only around RM 22 that comes with each pax around RM 22. We could not finish our dish too as portion were pretty generous.
*NON-HALAL
-= KA CHING =-
Food rating 7/10 , for pricing and taste, its consider not bad, worth to drop by! -Stamped-
-WARNING –This is based on my individual taste. Try it at your own risk-
Location:
Restaurant Soon Hock 顺福
170, Batu 11, Desa Aman , Jalan Sungai Buloh,
Sungai Buloh, Selangor 47000 Malaysia
Tel: +603 6148 8973