As some of you might know, that I just came back from Bali and ask me where is the best place to eat. Along the way I have compile quite a substantial list of it and here you go for Best 8 Babi Guling in Bali, 2018 according to the locals I met and drove me around.
This round I only manage to try once which is in my list is to hit on 2 of it. Unfortunately I woke up late and miss out the best babi guling in Bali according to my friend and also local driver.
my 5 days 4 nights Bali Itinerary 
No. 1
Warung Babi Guling Bu Ngurah Mambal (Mambal Market)
Located by the Mambal traditional market. if you want your breakfast for Babi Guling, this rated top at the moment as the owner uses wood fire to cook it, hence the flavor will be unique. A small warung in the market area. Be prepare to queue and with the locals. Average finish about 10.30am. (this is the place where i miss it)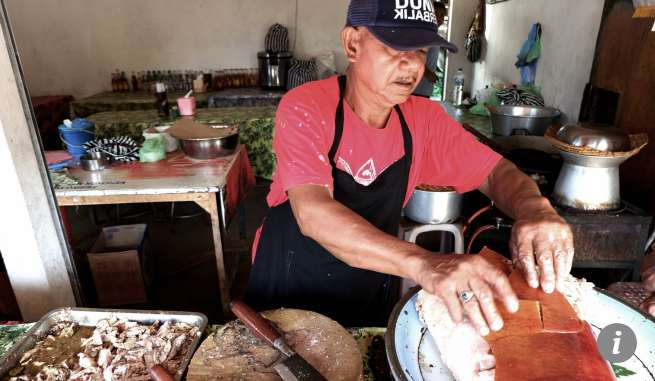 Picture credit to: www.scmp.com
Location: search for Mambal Market in google map
Open daily from 5am to 11am
No.2 :
Warung Babi Guling Pak Malen
abi Guling Pak Malen beats Ibu Oka which is way overrated and I did not finish my meal last round.
40.000-75.000
Location:
Jl. Sunset Road No.554, Seminyak,
Kuta, Kabupaten Badung, Bali 80361, Indonesia
Operating Hours: 8.30am – 7pm
Tel: +62 851-0045-2968
No.3
Warung Nasi Babi Guling iBu Moris
Read over an article as this attracted me that this Balinese warung made it onto the Asia's 50 Best Restaurants list of 2017 from Eelke Plasmeijer, owner of Locavore list that their flavour is still very much localise. Pungent in taste and spices.
Location:
Jalan Bunutan Kedewatan, right across from Kupu-Kupu Barong Villas and Tree Spa resort. UBUD
Operating Hours: Daily 9am to 6pm.
No.4:
Babi Guling Candra
If you are in Denpasar, this place is recommended by many. Decent pricing at 40,000 rupiah per portion and crispy pork skin.
Location:
Jl. Teuku Umar No.232, Dauh Puri Kauh, Denpasar Bar., Kota Denpasar, Bali 80113, Indonesia
Operating Hours: 8am – 9pm
Tel: +62 361 287308
No.5:
Babi Guling Sanur
Second choice in the area is at Sanur Denpasar area, that operate a run down area but serve classic food. Have not tried but many recommending this place. Be early to enjoy the first batch of pippin hot suckling pig. As if it hit much later in the noon, it is not that fresh anymore. Recommending to go before 2pm.
Jl. Bypass Ngurah Rai, Sanur,
Denpasar 80227, Indonesia
Operating Hours: 10am – 10pm
tel: +62 361 287308
no.6
Warung Tegas
I read that why this warung is commented by many because of its cheap pricing and offering authentic Balinese mix rice. Babi guling is their main signature however pork meat is one of their highlight. For a simple meal of 2 you can get around 19,000 rupiah which is very cheap.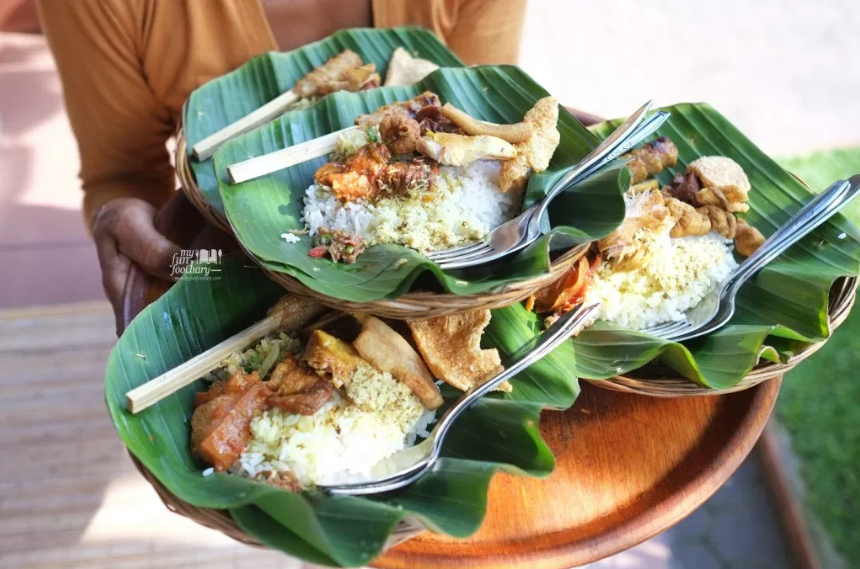 pics credits to : myfunfoodiary.com
Location:
Jl. Cok Rai Pudak, Ubud, Indonesia
Operating hours: 10am – 10pm
+62 361 975251
No.7
Babi Guling Gung Cung
One of the alternative if you do not prefer Ibu Oka as they are just about 500meters away from Ibu Oka. A place which is well known among locals that buy off to share with families,colleagues and friends. Locals here buy it in stacks as you can see stacks of babi guling stack ontop of each other.
Location:
Jalan Suweta No 23
(500 metres from Babi Guling Ibu Oka 3).
Operating hours: Daily 11am to 4.30pm.
No.8
Ibu Oka
This is by far stayed below my list as I felt that it is not good on my first experience and also Ibu Oka is very commercialize. (this is base on my taste bud and preference)
Location:
Jalan Tegal Sari No. 2,
Ubud Tengah, Ubud, Kabupaten Gianyar,
Bali 80571, Indonesia
Operating hours: 9am – 6pm
Tel: +62 361 976345
There are alot of hidden Babi Guling joint in the island. The list I had was base on my itinerary and area I stayed. (click here for my 5days 4 nights trip Itinerary)
If you understand Indonesian language, this is another list you can refer (click here)
Well, this is my findings along my past trip. If you guys had very nice babi guling, do share with me. Thanks.