Majestic Hotel is indeed one of a classic heritage hotel in KL. If you are not explorative enough in this building, you would not find out that there are actually a few more sections that does have nice settings. The Smoke House is actually hidden through one outdoor alley opposite their famous Orkid Room and you will arrive this nice classic gin bar. One of their latest section in the menu as they have just launch gin inspired menu, also to consider this place as a hidden bar in KL.
Love this place as the setting is in classic British era, high leather, dim settings and great service, or it is like gentleman club of its own. Indeed a great business meeting place.
Private room with a bar to host any of your special occasions or VIP's.
The welcome drink for the event is absolute bomb! Gin inspired drink which is refreshing, that had a nice hint of nutmag, lime, and gin is quite visible yet not too strong! Recommended!
Pool and cigar with alcohol is indeed a great bonding place.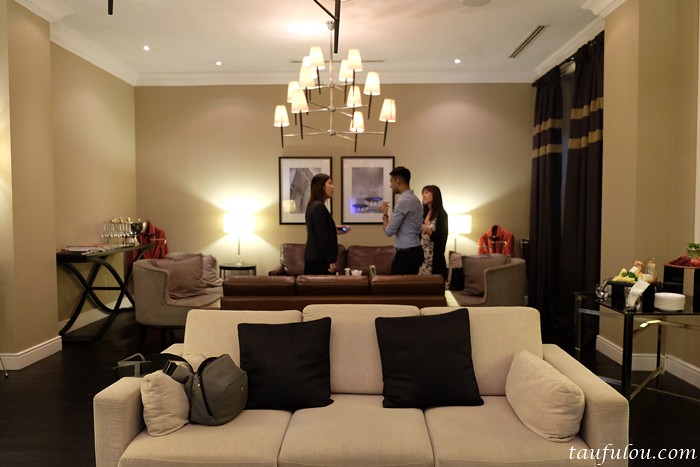 To reach the area, you have to locate this plate and through the glass door, the alley till the end on the left like a dead end. That is where The Smoke House is.
On that night we get some salami ans bites to pair with their gin menu.
only 8 types of gins are avalable and as I am a new gin lover, they are all pretty much good. My personal favourite are:
Tanqueray No.Ten
The Botanist
Ophir
Chase Seville Orange
Tanqueray No. Ten
Distilled: London Garnish: Grapefruit
Flavour: Citrus
Sipsmith VJOP
Distilled: London I Garnish: Lemon Peel and Juniper
Flavour: Juniper
Martin Miller's
Distilled: London Garnish: Cucumber and Lemon Peel
Flavour: Citrus
The Botanist
Distilled: Scotland I Garnish: Apple and Mint
Flavour: Citrus, Floral
Sipsmith London Dry
Distilled: London Garnish: Orange
Flavour: Citrus
Opihr
Distilled: England Garnish:
Strawberry, black Pepper, perfumed with lemon
Flavour: Spice
Sipsmith Sloe
Distilled: London I Garnish: Blueberry, Raspberry and Blackberry
Flavour: Citrus
Chase Seville Orange
Distilled: England Garnish: Orange and Lemon
Flavour: Citrus
Indeed it is a nice hang out place if you prefer some where chill, less crowd and more "atas" place then this would be one of a recommended place.
Location:
The Smoke Room @ Majestic Hotel KL
5, Jalan Sultan Hishamuddin,
50000 Kuala Lumpur,
Tel: +60 3-2785 8000