I still remember till today that my first Hokkien Mee in KL was a shocking moment for me with a twist and quarrel with the hawker worker. Hokkien mee in KL is very different from the ones in Penang. Ah Yap Hokkien Mee in Sentul was introduce by a friend that I should give here a try. Apparently this place been operating more than 40 years and from their regular to seem them bringing their customer grandson.
Menu is quite extensive as they do have other stir fried dishes. Love the decor of this place as it seems alot of antique to look at. The server which is a old uncle happily explain to me as he had been there for a few moons already.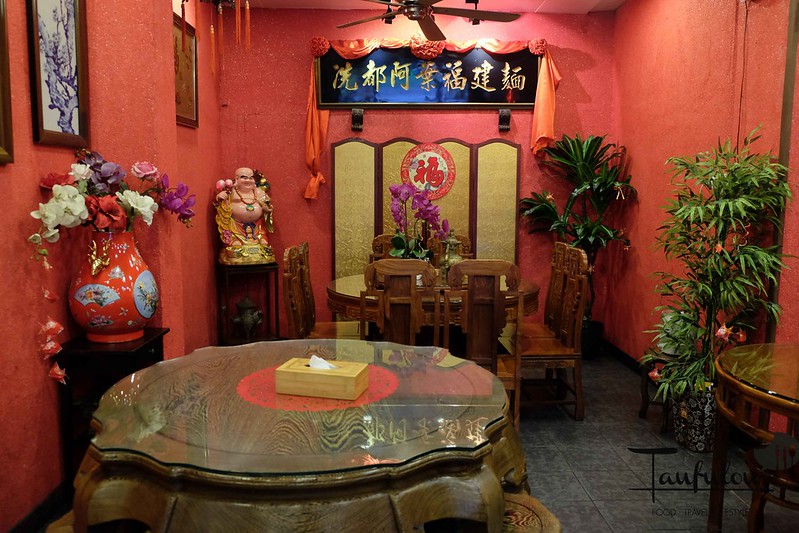 Some of the antiques are as old as Qing Dynasty. From the table, stool, delivery lunch box, old ginseng and many others.
The signature here is their Hokkien Noodle. A style of their own. Topped with loads for pork lard to my liking. It is fresh and crispy. The after taste also quite different as the sauce is slightly more thick, flavourful and pack with wok hei.
Not your usual noodle texture as I find this slightly more chewy or springy to my liking.
This is one of the item must have as I find that the Stir Fried lala is very interesting. Not only it is good but unique with its own taste. You get to taste hint of the chili powder, fragrant mild taste of lime after you squeeze on top of it. Didnt overcook too. Perfect as it is! Squeeze of the lime do really give a slight acidic it needs to balance freshness of it off.
find that the Hokkien mee is not bad and I came back a few rounds after that. Worth to give it a try.
*Non-Halal
-= Ka Ching =-
Food Rating 8/10, Not too bad eh.!!!~-Stamped-
–Warning– This is based on my individual taste. Try it at your own risk-
Location:
Sentul Ah Yap Hokkien Mee
No.744, Jalan Sentul,
51000 Sentul
Kuala Lumpur.
Tel: 012-281 6862
Operating Hours: 11am – 12am