I am excited when I got their invites to Hennessy V.S.O.P as it has been a while since heard from them and best of all the invitation mention Ultrabeat which I thought is the theme, little did I know that its their new concept. Its a new platform that dedicated to curating the best music and club experience, where a party with the freshest vibes and sounds from local talent & International..
Love the new set up of the stage as its more like a mini EDM festival where the DJ deck is light up with its funky cube 3-D multiple hexagon stage which is pretty cool.
Of course you could not miss their signature counter Hennessy V.S.O.P with their well known mixer.
We have special robot neon performances where the lighting goes with the beat and end with some mini fireworkz. He was the super star among the crowd.
On the night, start with our local rising star DJ Bate which have been playing in quite a number of international scene.
Follow by Nick Martin who was on tour in Asia for the first time.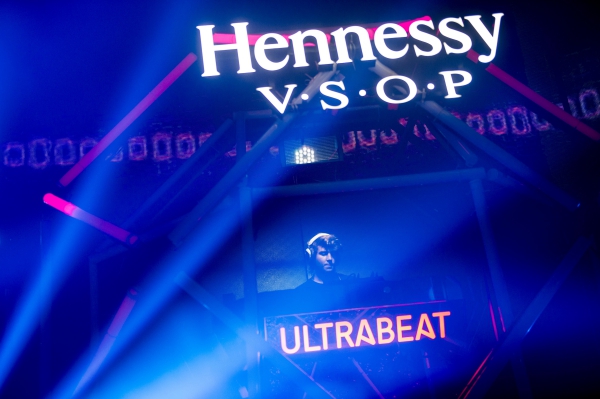 The night got even more crazy as  we finallly get enjoy some music of a world class DJ – Danny Avila. This young DJ won the 'Best Newcomer DJ' at the prestigious 2011 Vicious Music Awards at just 16, through to touring Asia, North America and Europe at the side of Tiësto at the close of 2013, Avilla typifies the philosophy of Hennessy V.S.O.P's "Dare to pursue your dream", rising fast through the ranks of the dance music realm.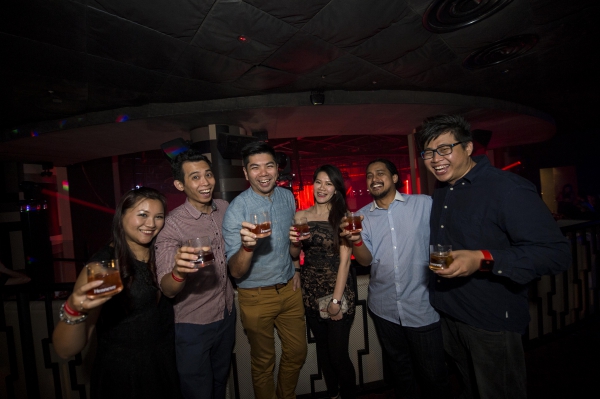 Oh well, now the usual party gang are left with this few suspects.
Since my sister is down, so bring her along too.
So fear not, as this is their first series of this Ultrabeat and look out for the next Hennessy Ultrabeat party happening at MIXX Club, Malacca this October 2nd featuring the famous DJ trio from Netherlands, Yellow Claw. Spinning a mix, incorporating elements from trap music, hip hop, dubstep and hardstyle, get ready as a sensational nightlife experience is about to hit Malacca! Subsequent Hennessy V.S.O.P presents Ultrabeat parties will be happening at:
Triple X Club, Johor Bahru, Johor
E.D, Kota Kinabalu, Sabah
Club Celebrities, Miri, Sarawak
 Passes to these events can be obtained by participating in the Hennessy V.S.O.P promotions at the listed outlets prior to the events. For more details and on-going promotions kindly log on to www.fb.com/HennessyMalaysia.